DK – Er I på udkig efter et eventyr uden sidestykke, skal rejsen gå til Panama
Alt fra hoonymoon til familie ferie. Panama er lig med oplevelser af en anden verden, indhyldet i en uspoleret natur, med et dyreliv, som ikke findes mange andre steder i verden. Det er sikkert at rejse i Panama og kan ikke sammenlignes med resten af Mellem Amerika.
Fra kun DKK 11.900,- for 3 ugers rundrejse inkl. fly og hotel.
Skriv en mail til os på info@Room4u.dk med jeres ønsker og budget og vi vil sammensætte en rejse I sent vil glemme. Vi er Danmarks absolut billigste!
Læs mere om Panama herunder (Vi beklager det er på engelsk)
UK – If you are looking for an unparalleled adventure, the journey must go to Panama
Everything from hoonymoon to family vacation. Panama means experiencing a different world, wrapped in an unspoiled nature, with a wildlife that does not exist in many other parts of the world. It's safe to travel in Panama and can't be compared to the rest of Latin America.
From only DKK 11.900, – for 3 weeks round trip incl. plane and hotel.
Please write an email on info@room4u.dk with your wishes and budget and we will put together a journey you will never forget. We are the cheapest in Denmark!
Read more about Panama below.
10 Best Places to Visit in Panama
Panama, the southernmost country of Central America, offers an appealing medley of exciting cities, quiet villages, coffee plantations, beaches, mountains and rainforest. The country is bordered by the Pacific Ocean on one side and the Caribbean Sea on the other, which are both connected by the Panama Canal, one of the world's most important shipping routes. An overview of the best places to visit in Panama: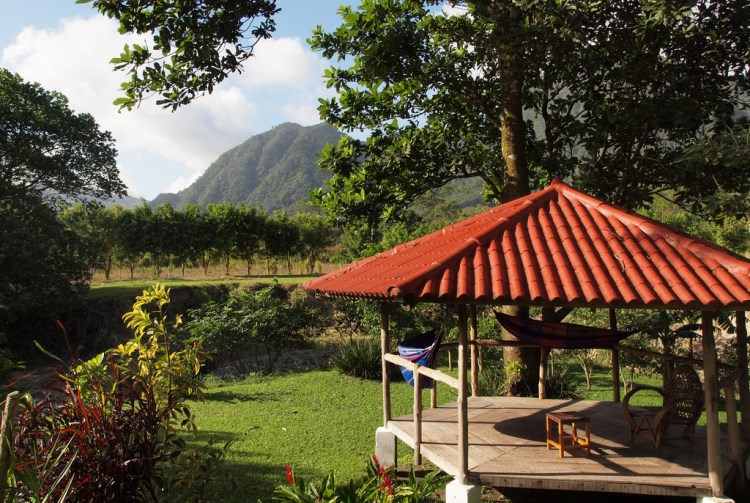 El Valle de Antón is a small town situated in the crater of an extinct volcano, and surrounded by lush rainforests and sharp peaks. At 600 meters (2000 feet) above sea level, El Valle is comparatively cool, and the surrounding countryside is good for walking or horse riding. Nearby forests offer excellent bird-watching, and the valleys of El Valle are home to an impressive set of waterfalls as well as some rare golden frogs.
Rich in history and natural beauty, the Pearl Islands are an archipelago of about 100 islands in the Gulf of Panama off the country's Pacific coast. Featuring virgin forest and pristine beaches, the Pearl Islands were made famous when they were used as a location setting for the reality television series, Survivor, in 2003. Contadora Island is the most developed of the Pearl Islands, with several resorts and an airstrip. Visitors can charter private yachts to cruise and explore the islands.
Located in Chiriquí Province, as Panama's highest geographical point, Volcán Barú offers a true adventure for experienced hikers and mountain climbers. The long climb is steep, and hikers will experience changes in climate as they hike towards the summit. Less adventurous visitors will enjoy the hot springs located around 30 minutes from the town. The springs are fed from the thermal waters below the dormant volcano.
The Gulf of Chiriquí lies along Panama's Pacific coast and extends from the border with Costa Rica on the west to the Azuero Peninsula on the east. The region contains one of the largest coral reefs in the Pacific, one of Central America's richest mangrove forests, many sandy beaches and Coiba, the largest island in Panama. The unspoiled and largely undiscovered coastal and marine environments in this area provide many great opportunities for boating, sport fishing, surfing and scuba diving.
Situated along the western border, Boquete in nestled in mountain ranges that extend into Costa Rica. Known as the "Valley of the Flowers," Boquete offers a true bouquet of delightful travel experiences. Whether taking a zip line over through the canopy of the Cloud Forest, soaking in the hot springs along the Caldera River or whitewater river rafting on the Chiriquí Viejo, travelers will find plenty to do around the mountain village of Boquete.
It may just be a quiet fishing village off the country's Pacific coast, but Santa Catalina is one of the best places to visit in Panama. In fact, it is the village's remoteness and unspoiled authenticity that appeals to most travelers. Adding to that, Santa Catalina is a world-class surfing spot with great beaches as well as a frequent gateway to the Coiba National Marine Park.
An archipelago of nearly 400 islands off the north coast of the Panama Isthmus, the San Blas Islands are one of the most popular places to visit in Panama due to their unspoiled beauty, indigenous people and simple way of life. Of all the islands, only about 49 are actually inhabited, serving as the home of the friendly Kuna Yala tribe. Electricity and modern conveniences are limited on the islands, which offers a relaxing atmosphere and appealing solitude to many tourists.
An archipelago of six forested islands and numerous uninhabited islets in the Carribean Sea, Bocas del Toro is a popular tourist destination where natural, unspoiled beauty and outdoor adventure are the main attractions. The province's capital city, Bocas del Toro, is well worth a visit to see its historic Caribbean architecture. Numerous beaches offer white sands and activities like sailing and diving. Jungle trekking, canopy tours and mangrove kayaking provide visits to Ngobe Indian settlements as well as views of exotic birds and exotic animals.
Panama's capital and largest city, Panama City, is a concentration of modern high-rise towers rising up from a surrounding tropical rainforest. A vibrant, cosmopolitan city made prosperous by the development of the Panama Canal, Panama City is one of the best places to visit in Central America. While a visit to the city's most famous attraction, the Panama Canal, ranks at the top of most sightseeing itineraries, exploring the cobblestone streets and colonial buildings of the historic quarter, Casco Viejo, is also a must-do.
Stretching across the Panama Isthmus and regarded as one of the modern-day wonders of the world, the Panama Canal is a vast and complex canal system built to allow ships passage between the Atlantic and Pacific Oceans, making it an important channel for international maritime trade. The Panama Canal is a key source of Panama's thriving economy and has become a major tourist attraction.